Upmin closes financing round of 4 million euros
Berlin-based PropTech start-up Upmin has raised more than €4 million in seed investment in a funding round closed in August. Upmin is newly launched with its platform solution as a modern service provider for real estate owners and tenants.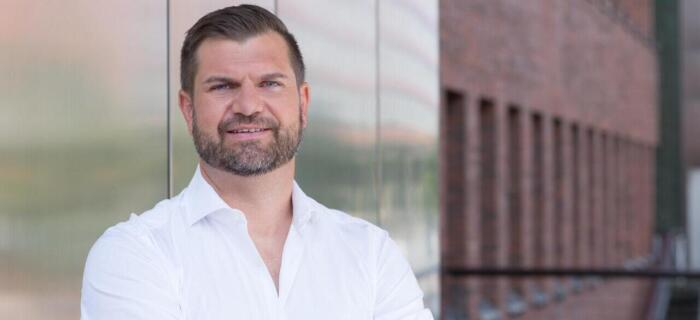 Renowned companies and investors participated in the financing round, including the venture firm P3A Ventures of serial founder Jannes Fischer, the investor Christian Angermayer with his family office Apeiron Investment Group, Germany's leading venture capitalist for PropTech investments BitStone, the MDAX company Scout24, and Swiss Life, a leading provider of pension and financial solutions. Likewise, investors Marc Stilke, former ImmoScout24 CEO, Christian Gaiser, founder of Numa Stays and Bonial.com, and Jan Sprengnetter, owner of Germany's largest real estate appraiser, as well as other renowned angel investors participated in the financing round.
Real Estate and Start-up expertise
Founder and CEO of Upmin is Henning Frank. He has 15 years of start-up experience, especially in the areas of strategy and scaling. During this time, he was responsible for three independent startups in the real estate industry, among others, most recently as CEO at online real estate financer ZINSLAND. Prior to that, he worked as Managing Director at real estate broker DAHLER & COMPANY.
"Our goal is clear: We want to be the number 1 for professional property management. After just one year, we are already managing more than 1,000 units throughout Germany. With the financial support of our new partners, we will continue to expand our services and enhance our modern and intelligent solutions. Our focus is on growth – which is why we are reviewing the market for strategic acquisitions and intensively looking for suitable partners in the field of management with whom we can work together locally," says Henning Frank.
The PropTech start-up intends to use the financing round not only to make strategic acquisitions, but also to accelerate its own growth. Upmin plans to hire around 25 additional employees from the areas of development, sales and administration in the coming months, thus more than doubling the young team.

Revolutionize property management
"The concept of Upmin with holistic services for real estate management convinced us just as much as the industry knowledge and technological know-how of the expert team around Henning Frank. We see enormous growth potential in Upmin and look forward to accompanying the platform on its further growth path," says Kai Panitzki, Managing Partner BitStone Capital.
Upmin's mission is to revolutionize the way real estate is managed in a sustainable way. The team focuses in particular on customer satisfaction as well as a simple customer experience. To achieve this, transparency is one of the most important cornerstones. Homeowners and landlords can view all data, activities and progress in their Upmin customer account at any time and from any location or device. To achieve this, the PropTech start-up relies on state-of-the-art technology. The digital platform solution automates and accelerates processes that would otherwise require a lot of manual effort. This saves time and money. Upmin thus offers owners and landlords a complete all-round carefree management package with all the important functions for professional property management. With an optional rental package, Upmin also provides support in the search for tenants – from creating the advertisement to marketing, conducting viewings, acceptance and handover of the property. Upmin's target group includes, in particular, people who are looking for a central point of contact to bundle and manage all aspects of their property.